AmazingCeremonies.com
16 YEARS OF
BEAUTIFUL WEDDINGS!
Masker's Barn
is a quaint hideaway
in the forests
of Berkeley Heights, NJ.
It's by the
Historic Deserted Village Site,
and run by the County of Union.

I officiated Anastasia & Maciej's
wedding there in early June.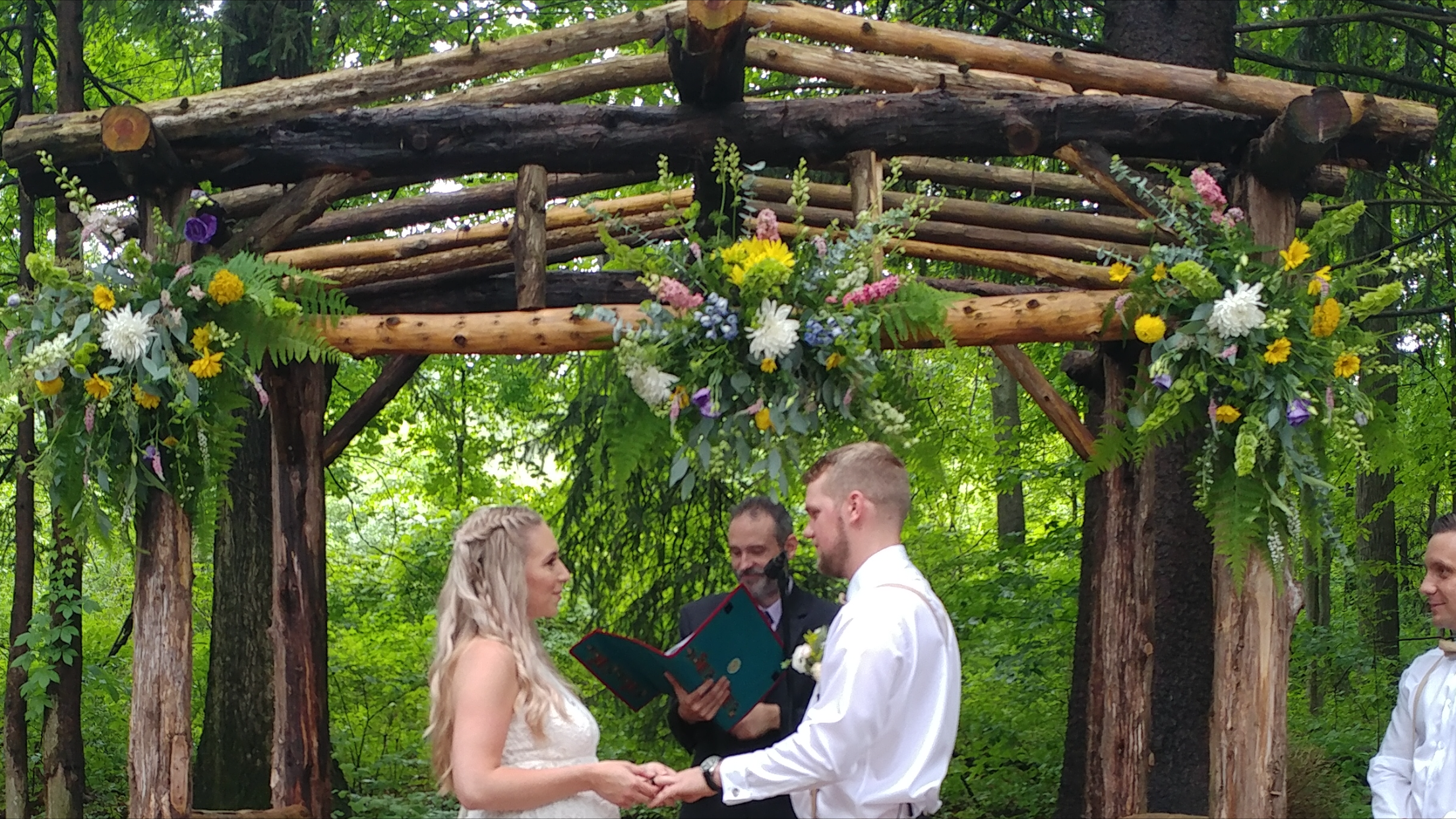 Cool place! They have an outdoor wooded space surrounded by trees, with "pews" (benches) for the guests,
and an awesome wooden arch up front that you can decorate. Anastasia chose some lovely flowers to accent it.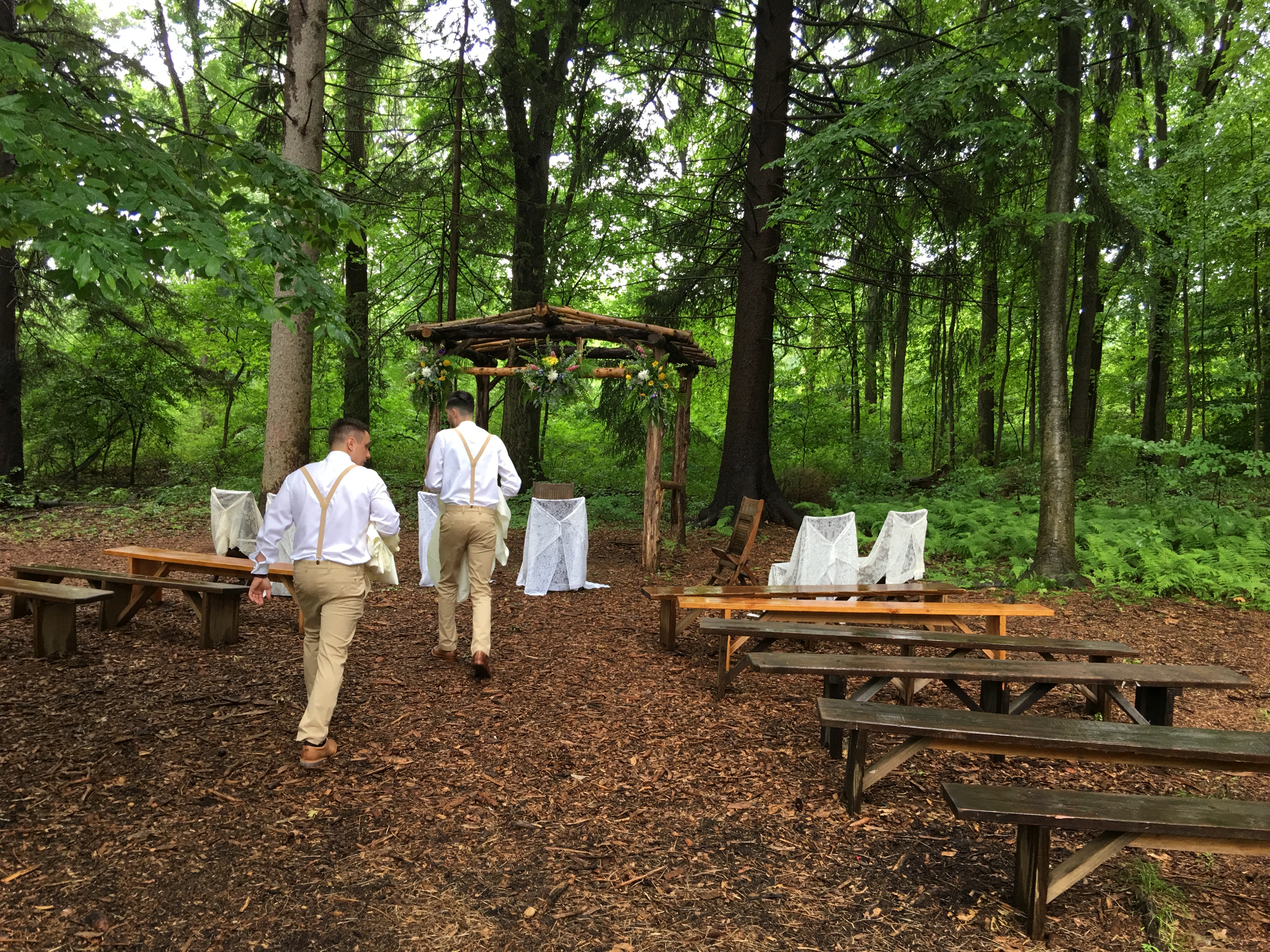 There was some rain in the hours before the ceremony, and of course Maskers Barn has a tent set up just in case,
as well as the interior of the barn, which is gorgeous yet rustic. But we weren't rained out...
busy groomsmen dried off all the benches, draped linens over them,
all was well and we did the ceremony in the woods... and it was magical.
I played some acoustic guitar "Here Comes The Sun" as the bride walked down the aisle, and then I officiated. It was a simple yet lovely ceremony, with some slight Catholic touches including 1 Corinthians 13 "Love Is Patient". But as with most of my weddings, it was just the right amount of spirituality, not too much but not too little. We kept it lighthearted. Then at the end as the bride and groom walked back down the aisle, I busted into "Nuthin' But A 'G' Thang" (Snoop Dogg) on the acoustic guitar, as they requested! And then threw in a bit of Led Zeppelin's "Over The Hills & Far Away", which was a huge hit among the guests! You can see a clip of that on YouTube above, filmed by Jozef of http://jzvideoproductions.com/ who took excellent video and the photo on top of this blog post.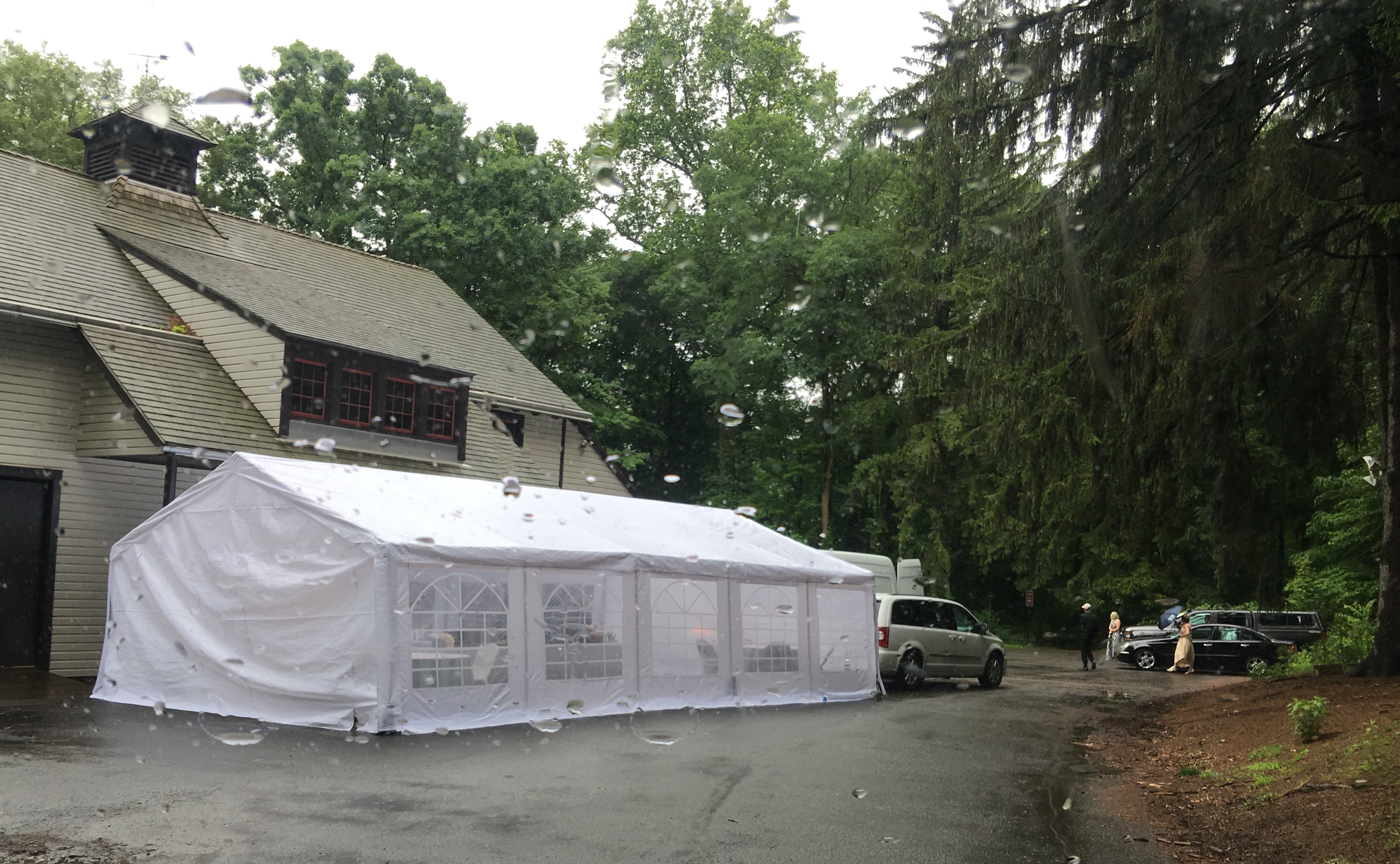 The cocktail hour was in the tent (this photo is during the earlier rain) and featured mouthwatering Polish food catering by Piast of Garfield. Wow that stuff was good. And I had time to have a bottle of Polish beer, hang with the bride & groom a little, and catch up with some dear friends whose wedding I'd also officiated, before I had to go. Na zdrowie! Congrats Anastasia & Maciej!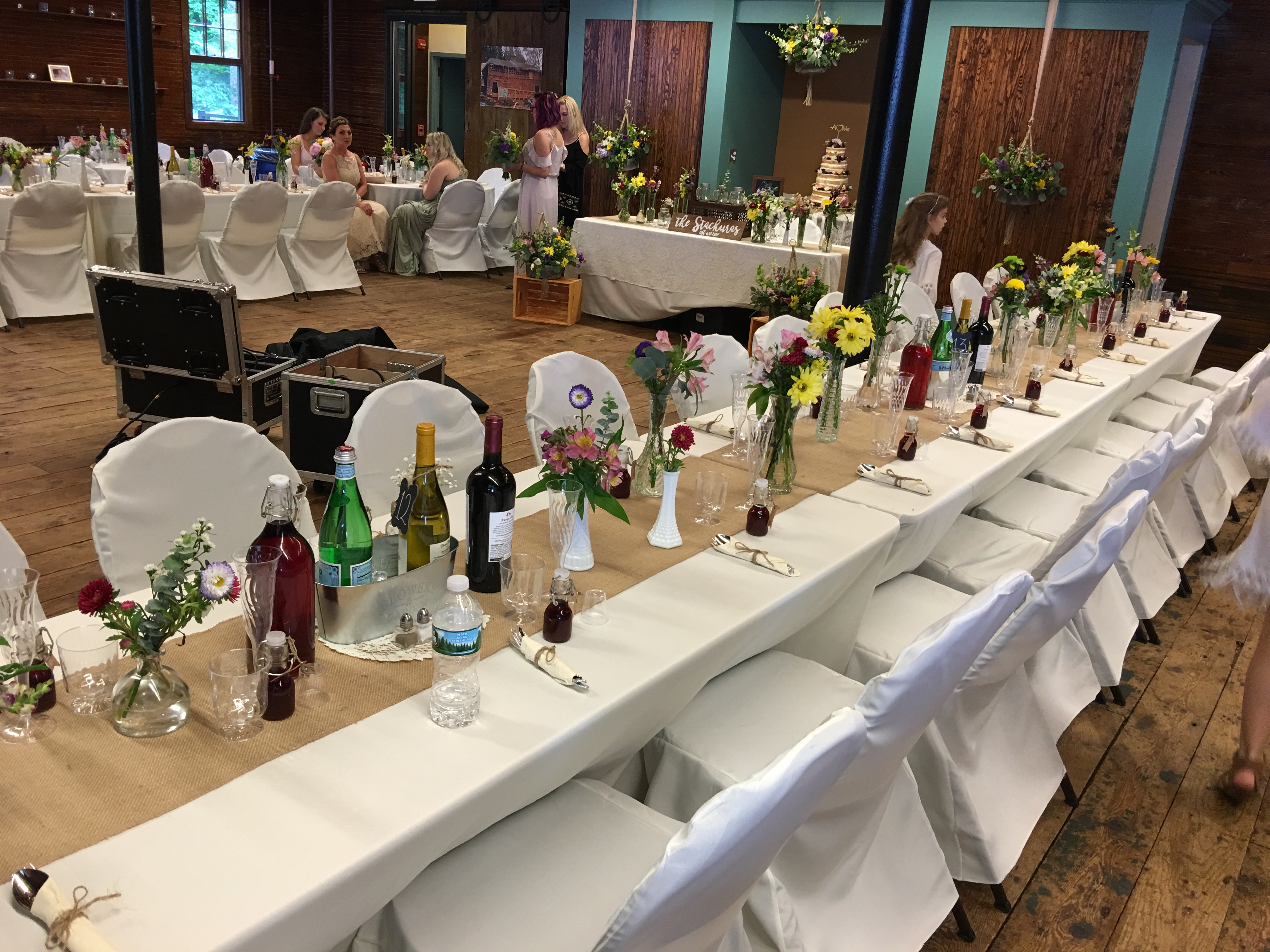 I didn't stay for the full reception but here's what the interior of Masker's Barn looked like before the festivities.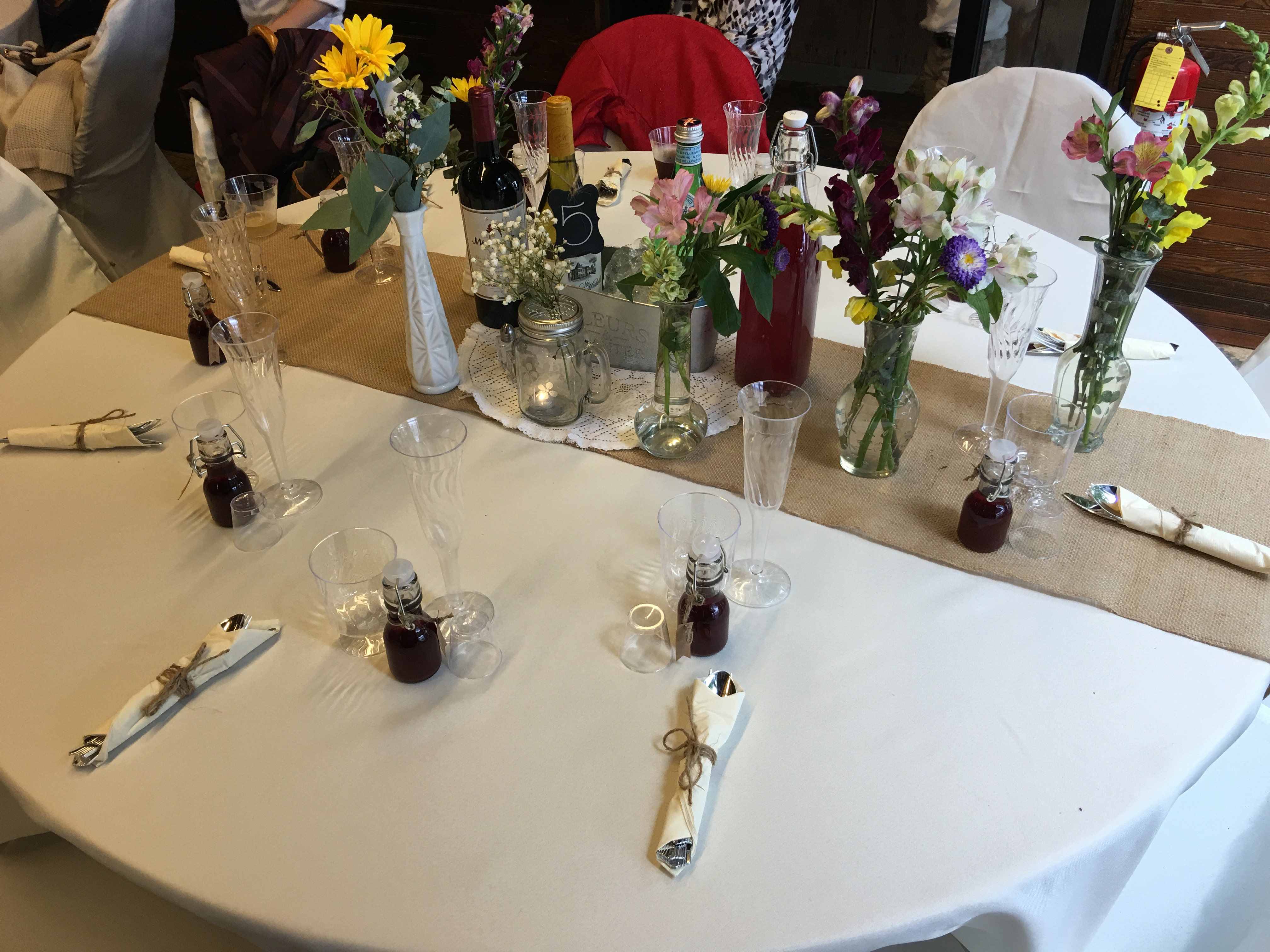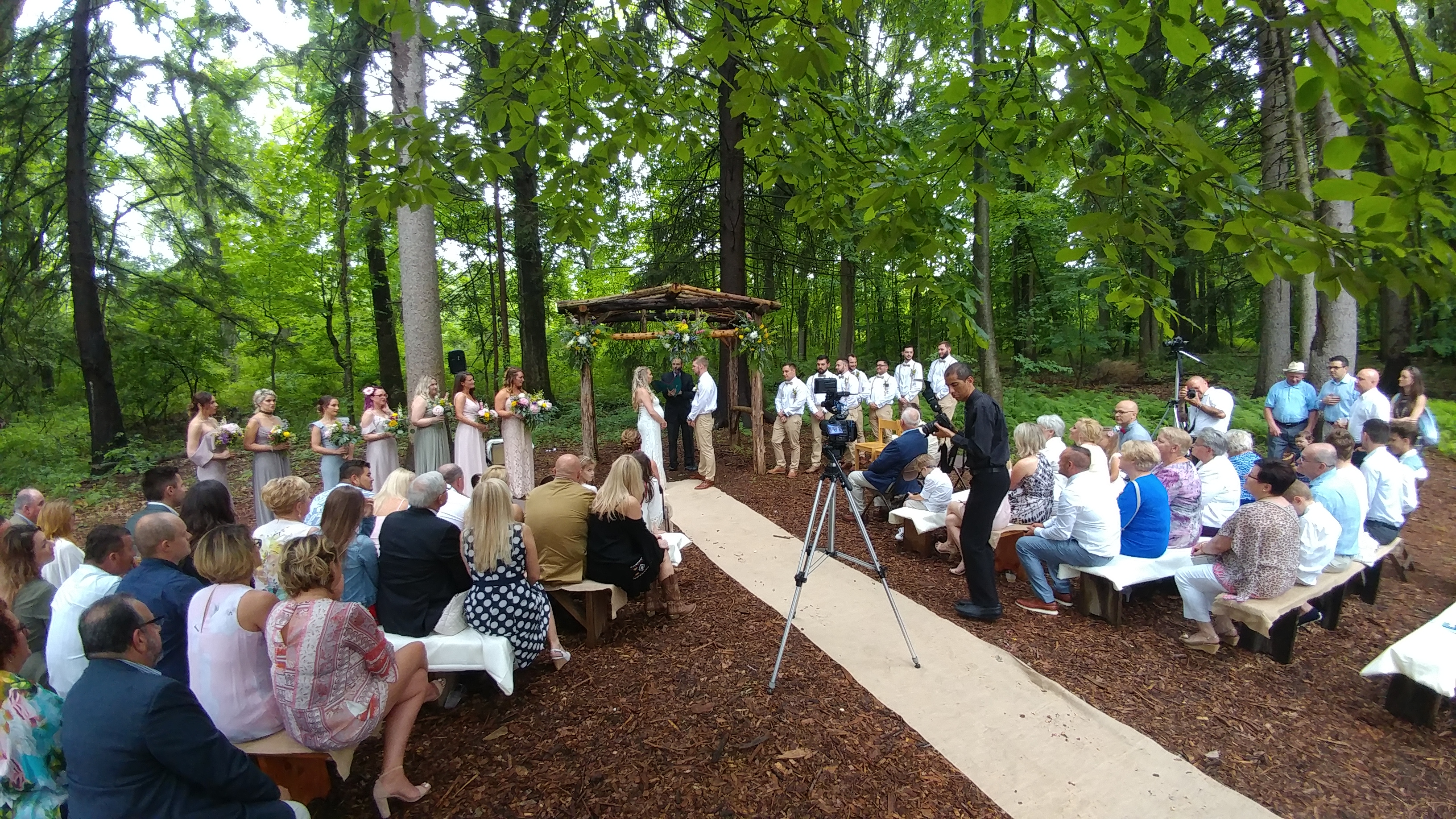 Photo by http://jzvideoproductions.com/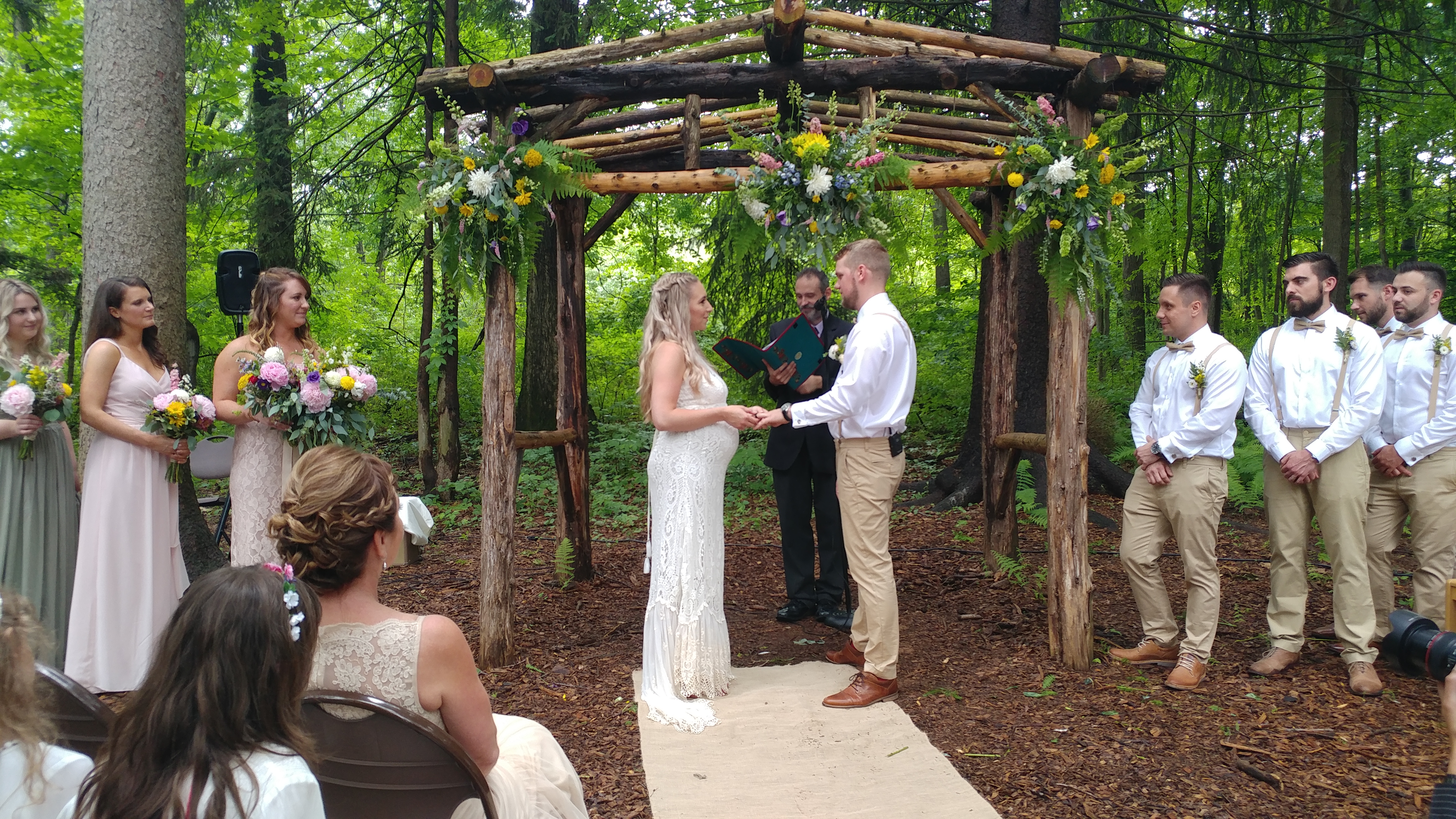 Photo by http://jzvideoproductions.com/